We went over to stay at a friend's place in Val Thorens for the New Year celebrations, and we decided to plan a night urban session with some of the other guys working there.
Dec 30th 2013, 20:30, my mates get out of work. Everyone go home to get ready, collect boards and shovels, and we meet up to find a good urban spot. After a little walk around we found a roof with a concrete room that we believe could make a fun step up.
Six of us started to clear the place of the snow, rearranging it to soften the landing and making a kicker in front of the concrete room and a small one on top. After about an hour and a half, Julien was able to crash test of the step up.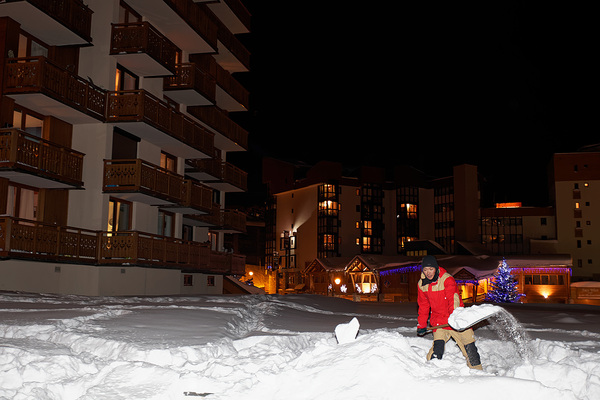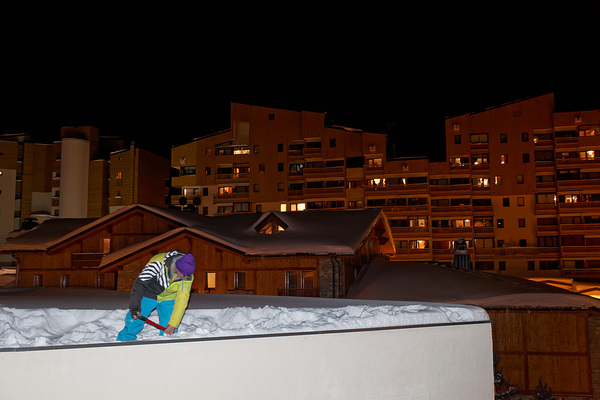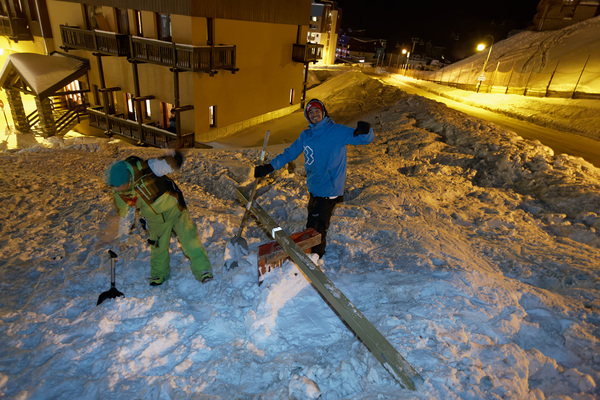 We did tried to setup a homemade rail that ended up being quite unstable.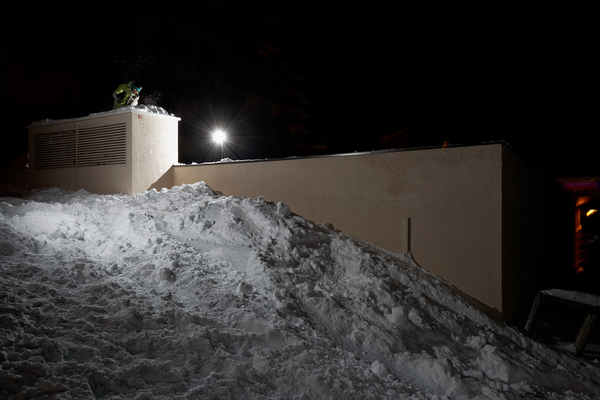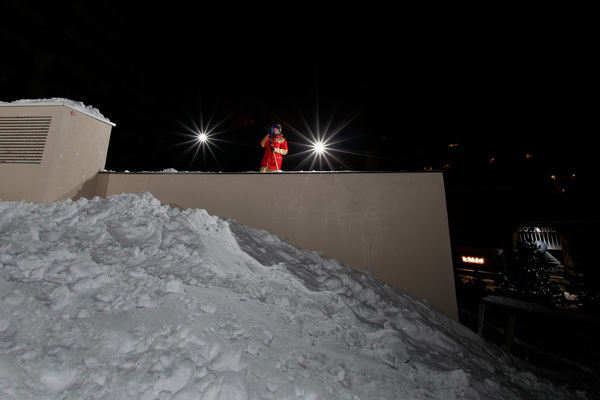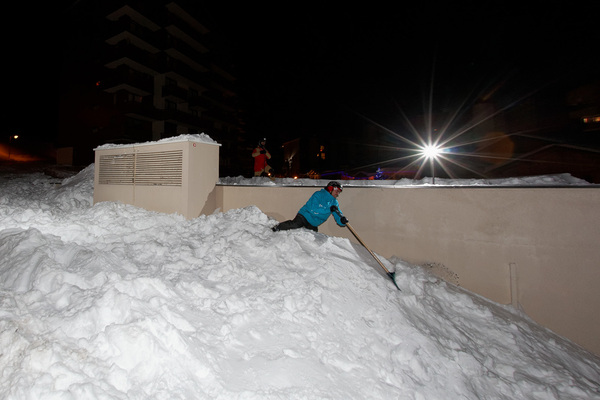 We were a bit worried at first about the landing being too short, but it was actually great, maybe a bit too soft which made the falls nicer but kind of complicated landing, it being a tad too soft. Anyway, the step up was flowing quite nicely, and it was time to ride it!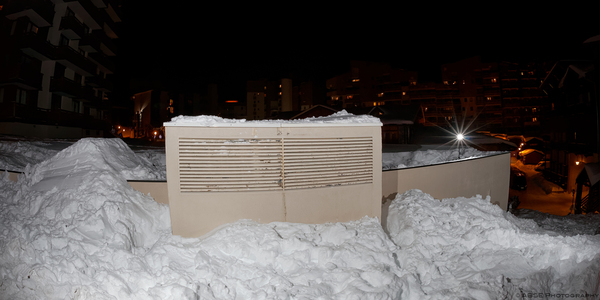 Mostly four of the guys had loads of fun this night: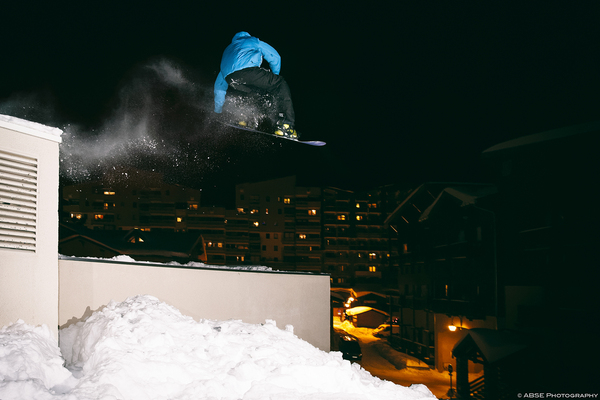 Julien Savary (Yes Snowbards, Now Snowboarding, Advita wear)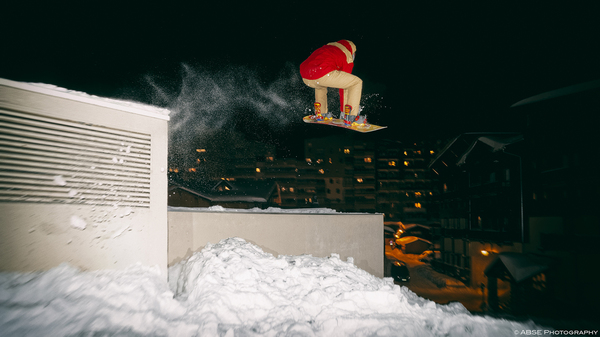 Guillaume Adam (Zion Snowboards, Union Binding, Colour Wear Clothings)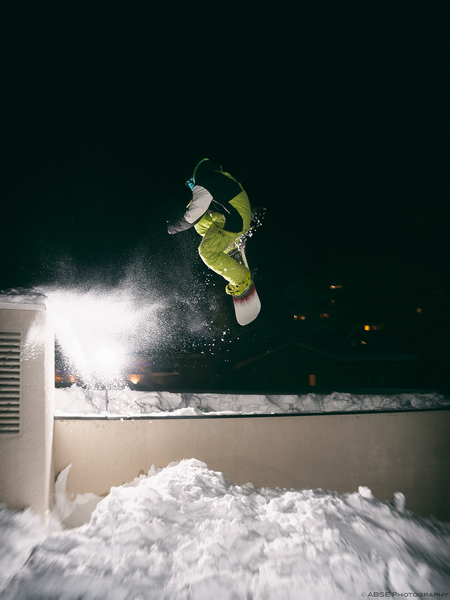 Arthur Charlier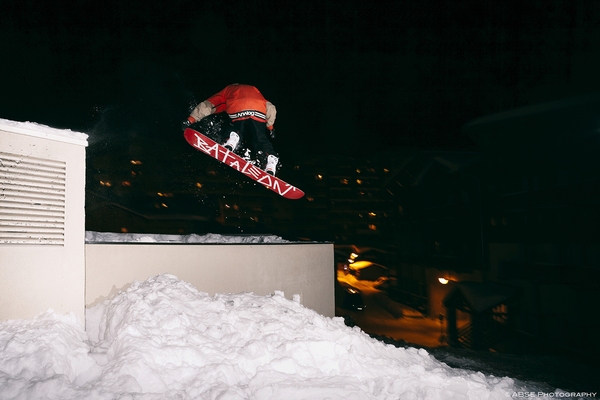 And a seasonal worker I didn't knew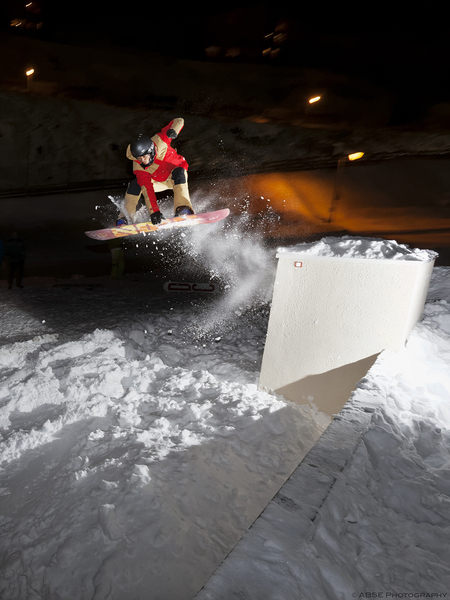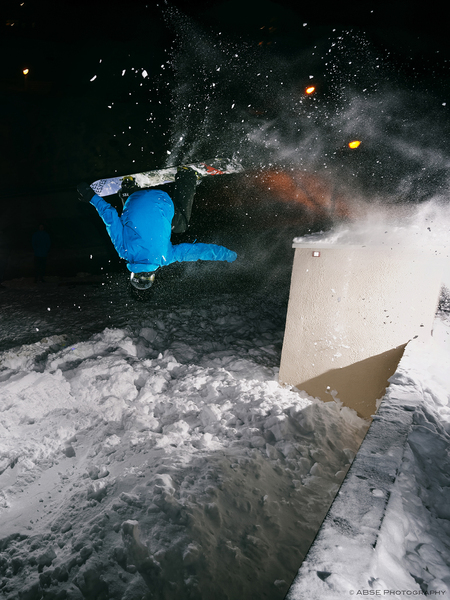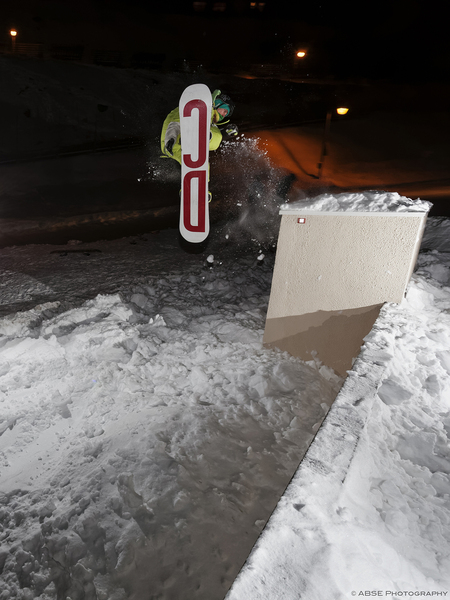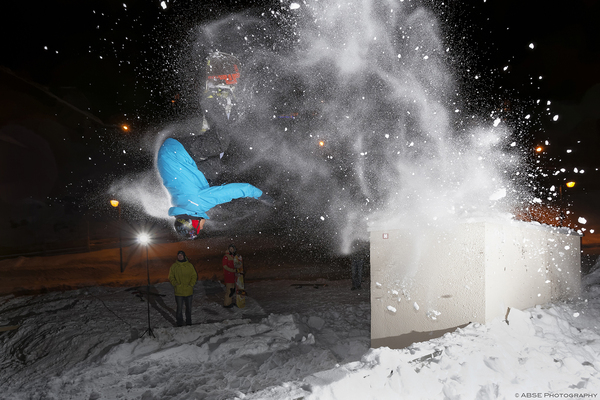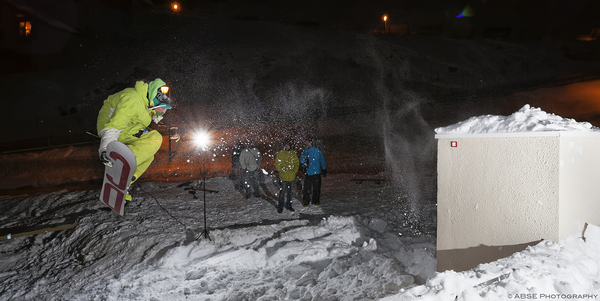 After a while, Julien and Arthur decider it was time to ride a bit harder and gap the concrete room, which was indeed way more impressive.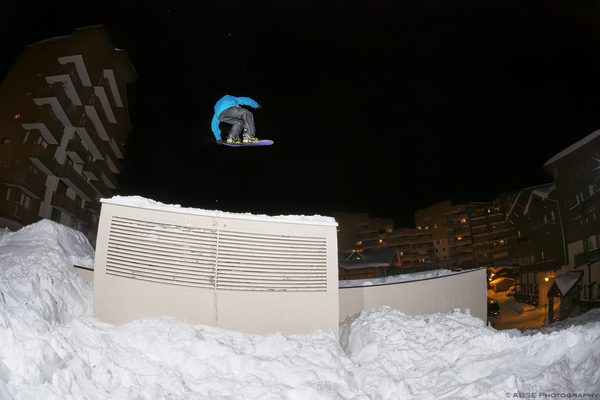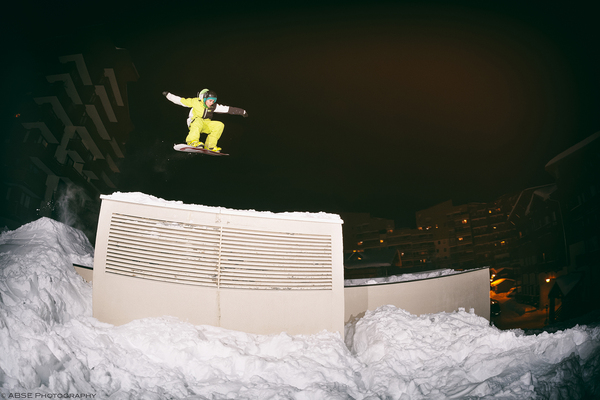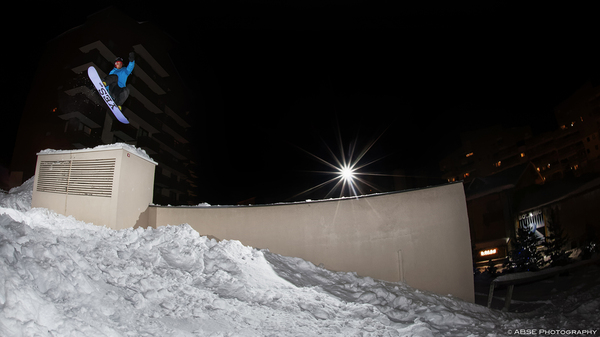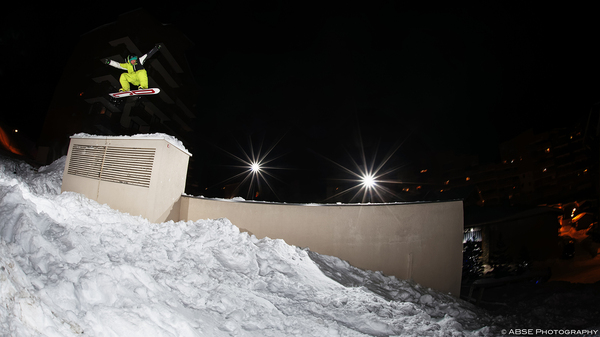 And for the finish,  a double run! Julien had to drag Arthur along to compensate the weight difference.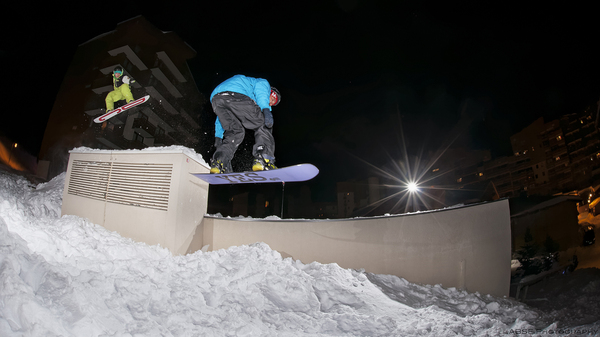 Anyway, it was a great night! Everyone went home, catching a burger on the way, for a good night sleep!