Same spot, more rider, bigger kicker and a rail!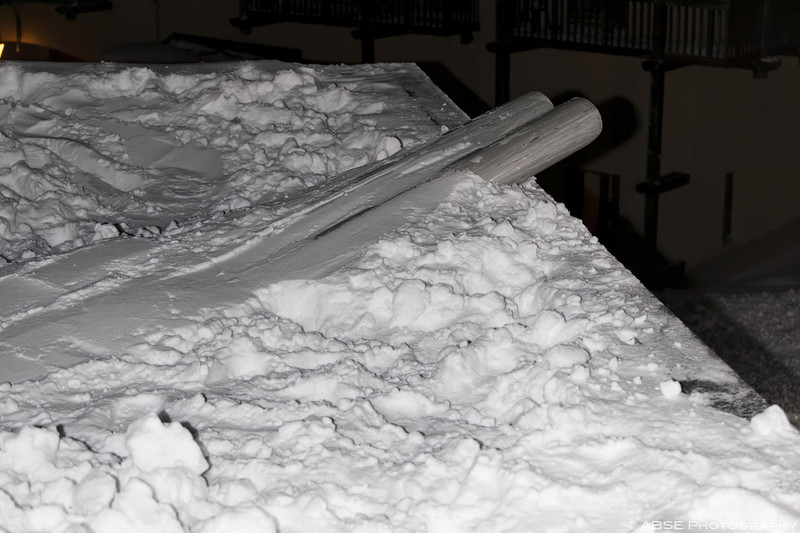 We used 2 tube to try to put a rail in order to drop from the ledge, but unfortunatly the landing was too flat and we so many riders around, it quickly became unusable.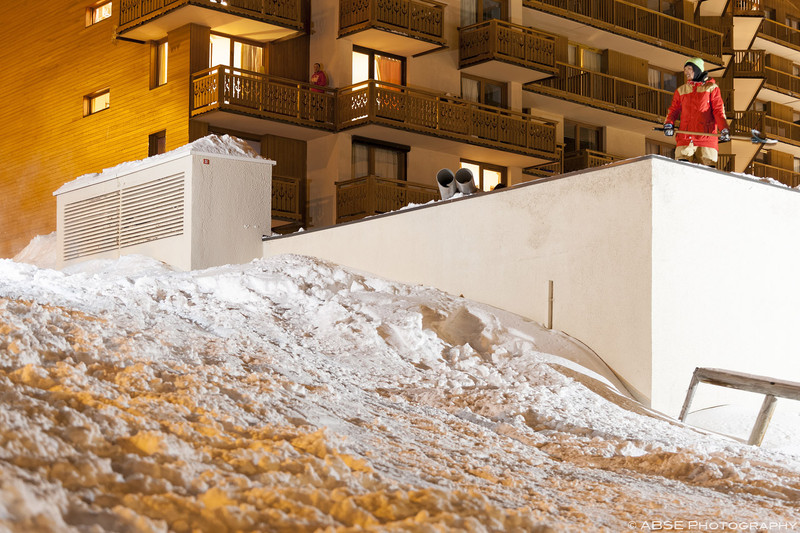 This time there were few more riders around, and that was quite fun. I bought some wireless trigger for the flash, Yongnuo YN-622C, to try to get a better lighting than last time! And well, that was way more practical, but having so many riders at the same time was quite hard…. anyway that was a cool evening with some decent shots!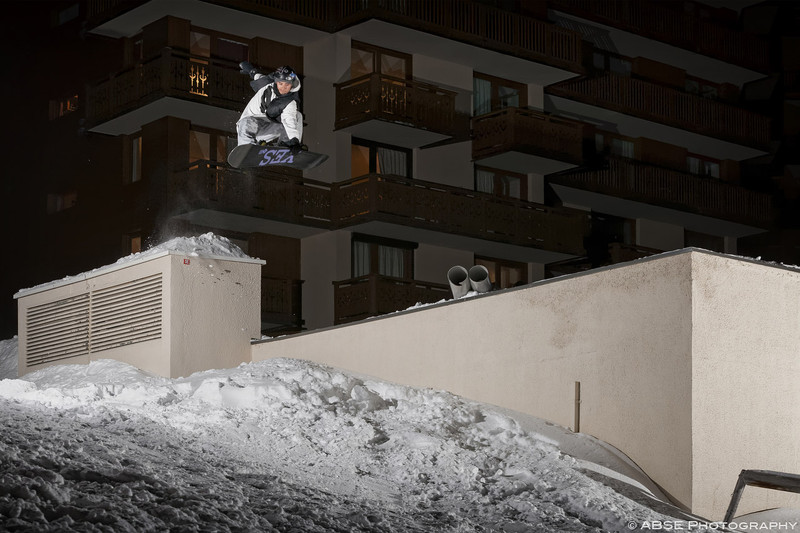 Julien Savary (Yes Snowbards, Now Snowboarding, Advita wear)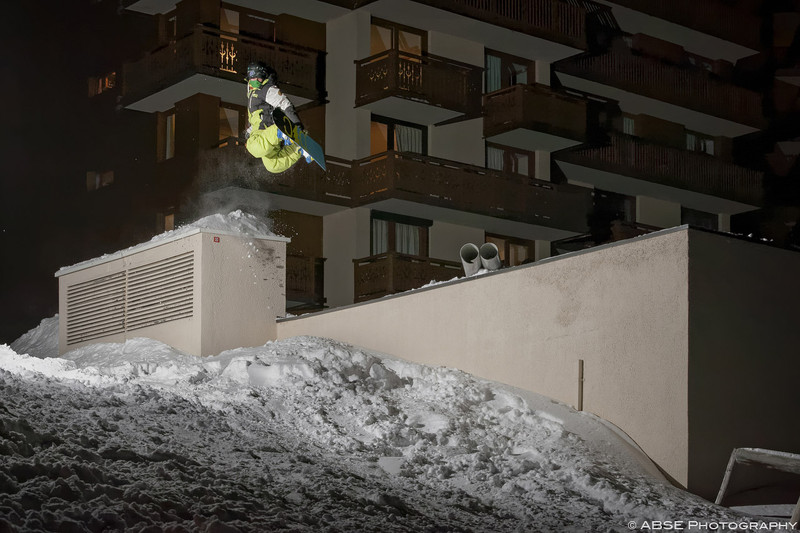 Arthur Charlier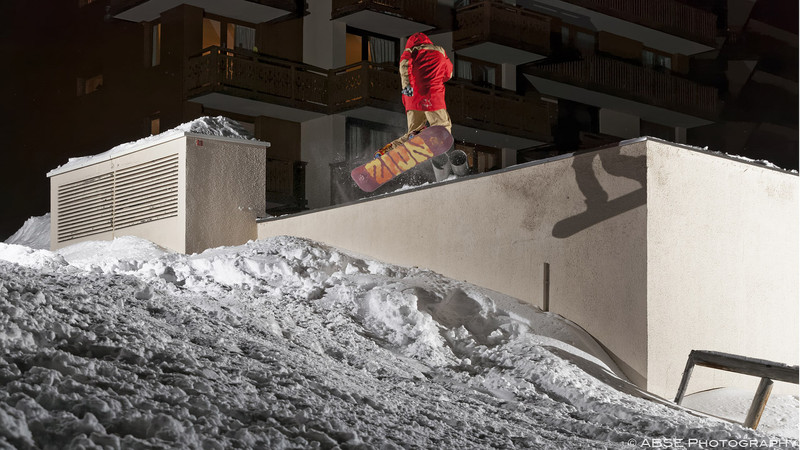 Guillaume Adam (Zion Snowboards, Union Binding, Colour Wear Clothings) was one of the few to try the rail.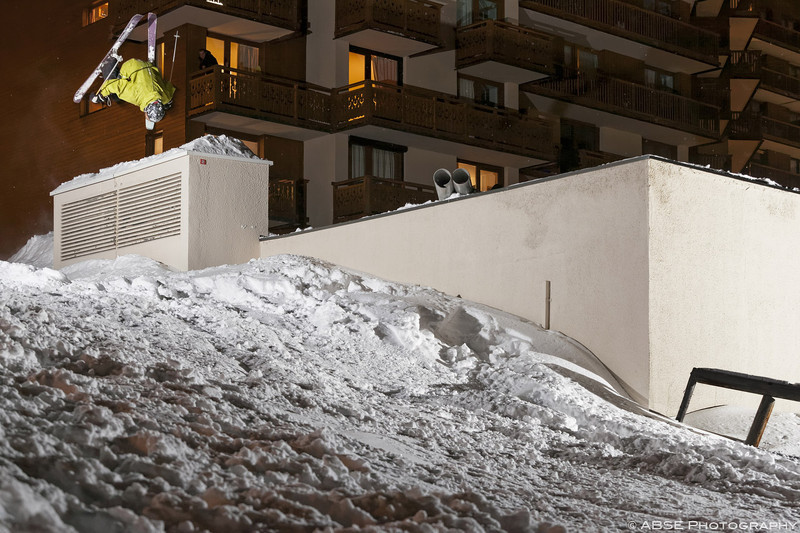 Frontflip, indeed. By Julien Thethom Nguyen.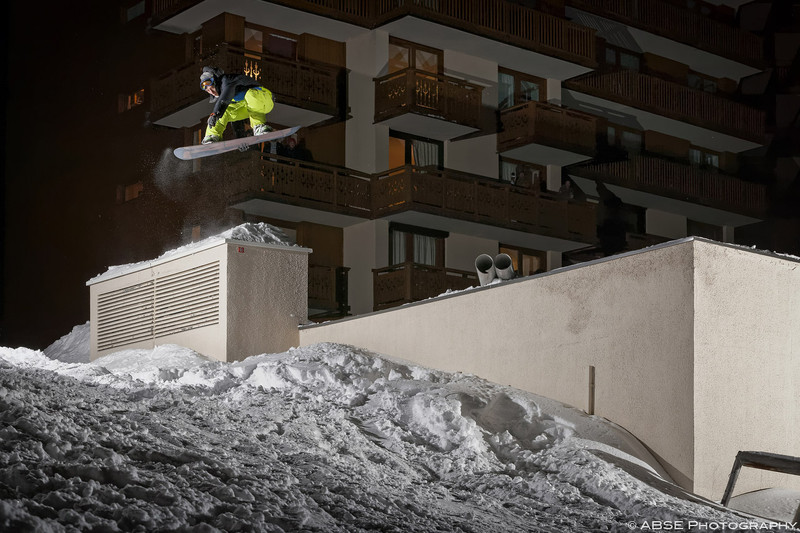 Lucas Wagner, doing a massive 360 over the box.