Hiking around Triglav National Park alone.
As I was planning a MTB bikepacking trip to Norway later this year, I decided it was making sense to do a bit of training. I had a great time in Triglav few years ago, and since I now live only a few hours drive from there, I though it would be a good idea to go there for a long weekend.
I packed my backpack as heavy as possible (loads of camera equipment basically – bag must have been somewhere between 20 and 30 kilos), got some food for few days and 4L of water to carry. I started around 18.00 from Koča pri Savici (the guy over there was nice and helpful regarding the car parking) and went up the hard trail north to Koča pri Triglavskih jezerih where I spend the night in the winter room. Weather was really hot, trail really steep (about 1000m in 3hours) and got down 2L of water, which was a bit worrying as I was expecting to use only 1L or so in order to have enough for the 2 coming days. Stopping a bit to make some photos of Dvojno Jezero and time to fall asleep!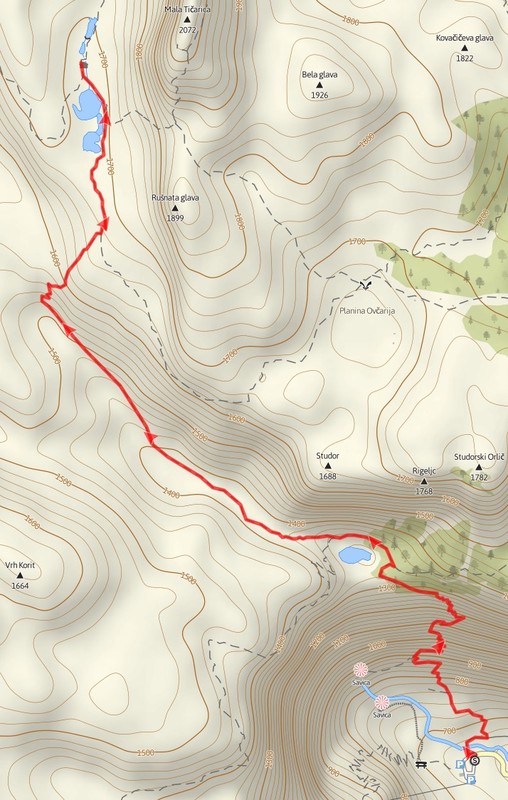 Woke up around 7, had some bread, boiled egg, apple and goat cheese for breakfast (my meal plan for the upcoming next 2 days), and took the way up to Zasavska koča na Prehodavcih. I had to turn around to get my lens hood that feel down on the way and lose about 1 hour, but got there for lunch time. Only crossed a group at the beginning and a couple on the way, and saw few person from far away. The mountains huts are not opened yet, so not so many people around which is quite nice. There is some snow left, which makes the water on the lakes look amazing.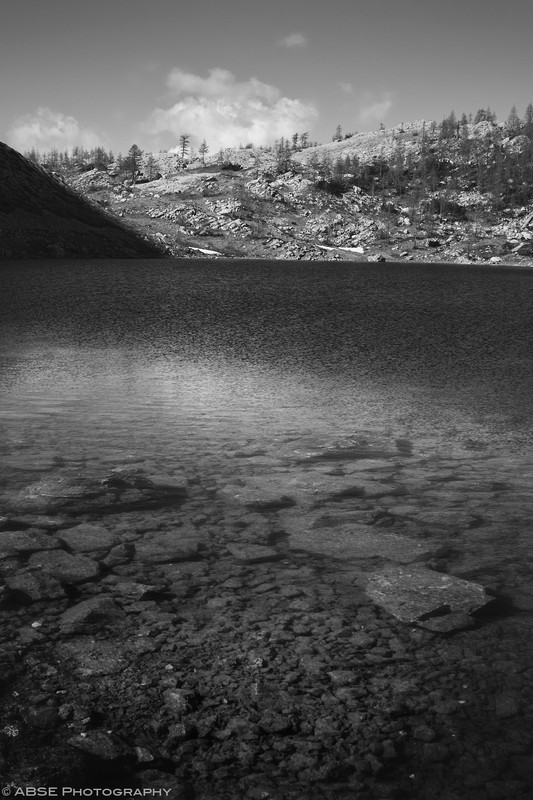 After a quick lunch (same food again), I decide to take on and go to the next stop, close to the Mišeljski konec. Way there was a bit complicated due to the amount of snow left. After a while the shoes got pretty wet and the amount of energy spend is becoming quite high. No real track as there is virtually no one at this time, I see someone from far away and sometimes you can kind of follow tracks around. Get almost at 15:00 to the Mišeljski konec and after appreciating the view of the Triglav, I decide to go on. The initial plan was to stay in higher altitude and go as close as possible to the Triglav, but due the water running low, I decide to just go down to Vodnikov Dom to shorten the trip a bit.
From Mišeljski konec I see two options, one is to follow the indication on the sign going east and the other to go north down as per the initial route I found online. I decide to go down north, which was the original plan, and go down a steep snowy track…. a bit dodgy to go down there, and after a short time track is just lost. Progressing become a bit harder but nothing too bad, and it was mainly going down so I got a bit excited once I was finally on a trail again and not on snow. When I reached the are of Vodnikov Dom around 16:30, I decide it was making more sense to continue to the next open hut, as from what I saw online it was about 3 hours and a half away. So I went on, and that's were complications started. First I start to have pain on my left knee – I started to rely more and more on the poles and on the other knee to prevent this, the weight of the backpack was becoming more annoying, I was being careful with water and a bit more tired, and lastly finding the correct way was becoming a bit more complicated due to the stupid amount of trails going everywhere. Still managed to get to the Planinska koca na Vojah around 20:30, but could barely walk anymore. The lady was a bit surprised to see me arriving there, especially since I was on the other side in the morning, not many people around apparently at this time of the year. I had some local food (sausage in a sour soup), cake and then jumped into bed.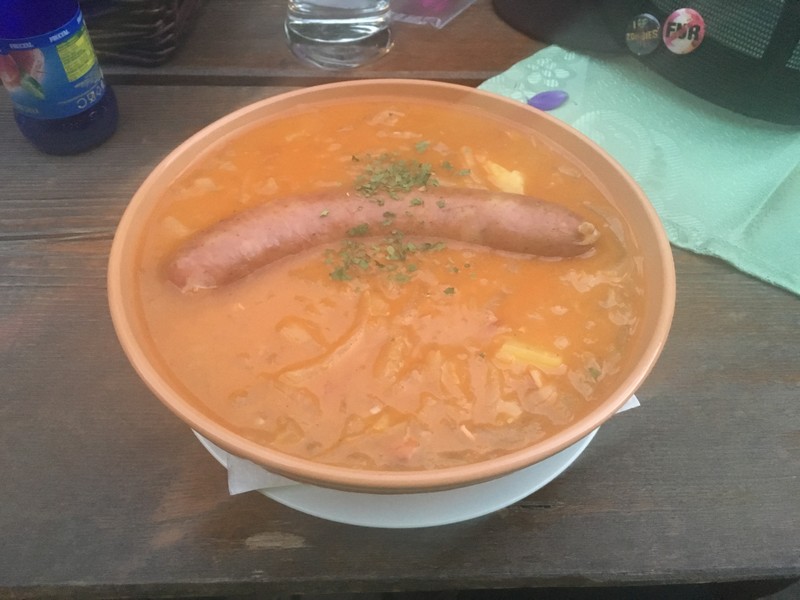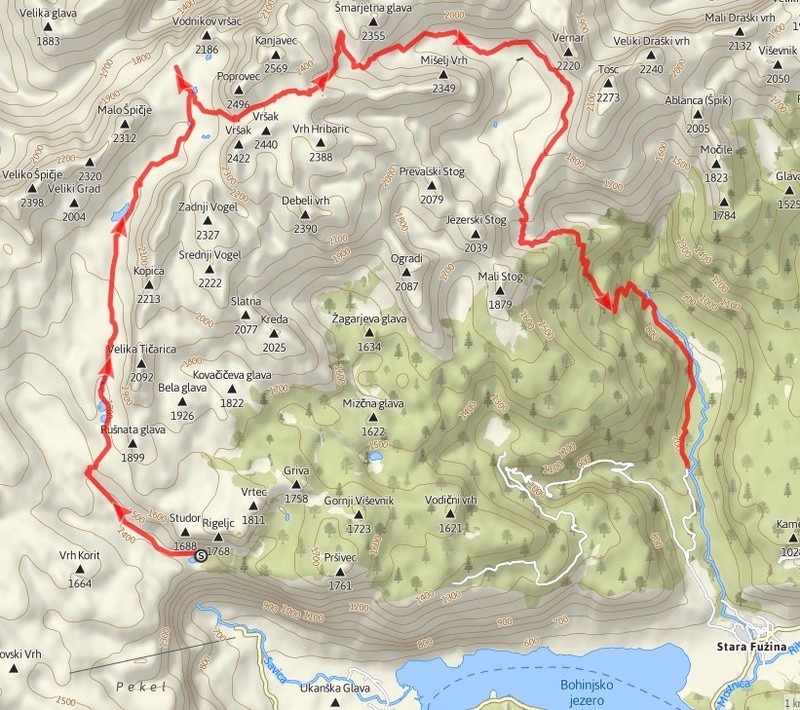 Last day was a bit more peaceful, I walked slowly but the knee was mainly OK as long as I was not going down, got some snack in the city then walked on the north of the lake. Once back to Koča pri Savici one day earlier – the guy though I had turn around – I had some snack, decided to skip the visit of the waterfall as you had to pay and walking was complicated enough for me not to want to go up there, and drove back peacefully to Munich.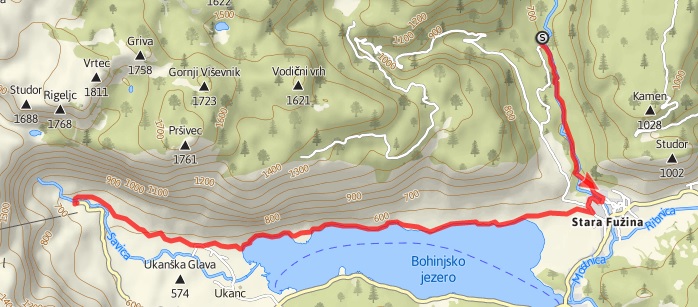 Note for later – 2000 vertical meters down is a bad idea, as for now (Oct 2017), I still have pain in my knee… bone got bruised.