We went for a sleepover in Jochberg and were rewarded by a beautiful sunset with a red fog!
This place is quite popular on a day with good weather, and it is not easy to be alone on the top especially on a Saturday evening! We started the hike a bit late and managed to arrive just in time to see the sun going down on the horizon. As the weather forecast indicated overcast and potential rain, there is only a couple of people at the top that prepare to make their way down, but as it is often the case, you are rewarded when you take a gamble on the weather forecast – some of my best days in the mountains are the ones where we decide to give it a go because the forecast is plainly horrible and we end up alone in a bath of light surrounded by clouds!
We sit down to enjoy the sun setting down on the horizon while the fog build down in the valley, and this result in an interesting red glow over the landscape!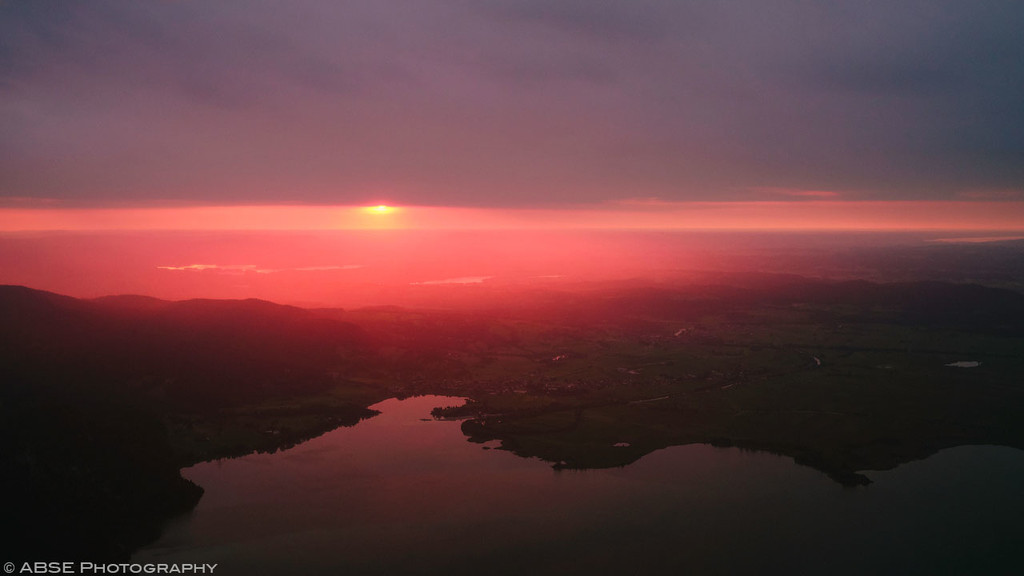 Once the sun has set down, we start to cook our dinner under a light drizzle, The colours are still impressive and make the perfect view for dinner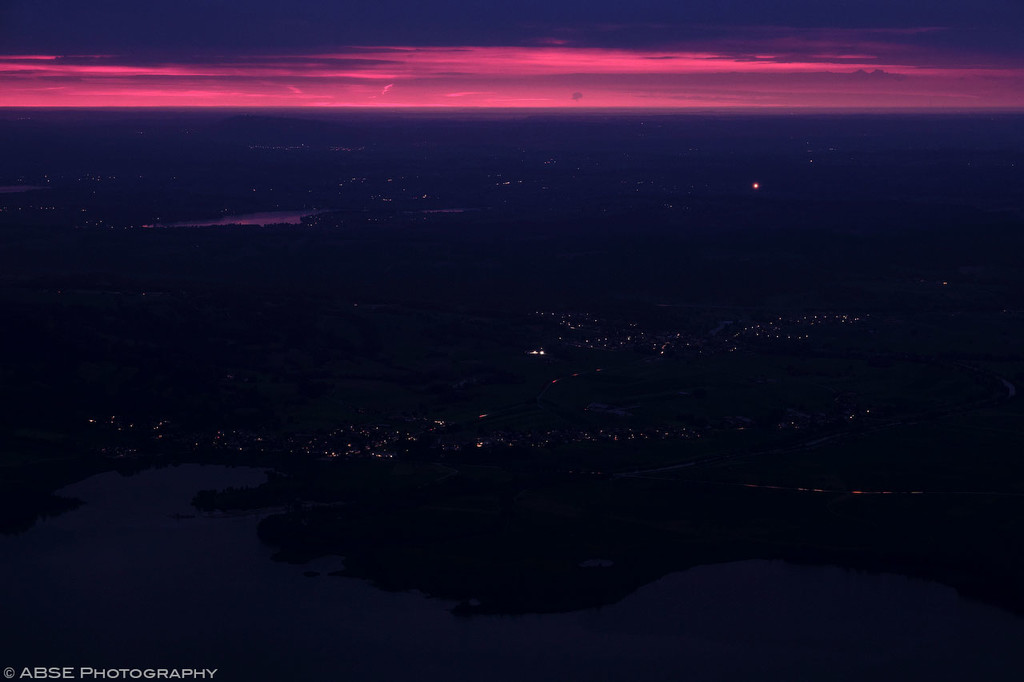 The night is really short, so we set up the town with the view over the Walchensee and hope in for a short sleep before we have to wake up to watch the sunrise!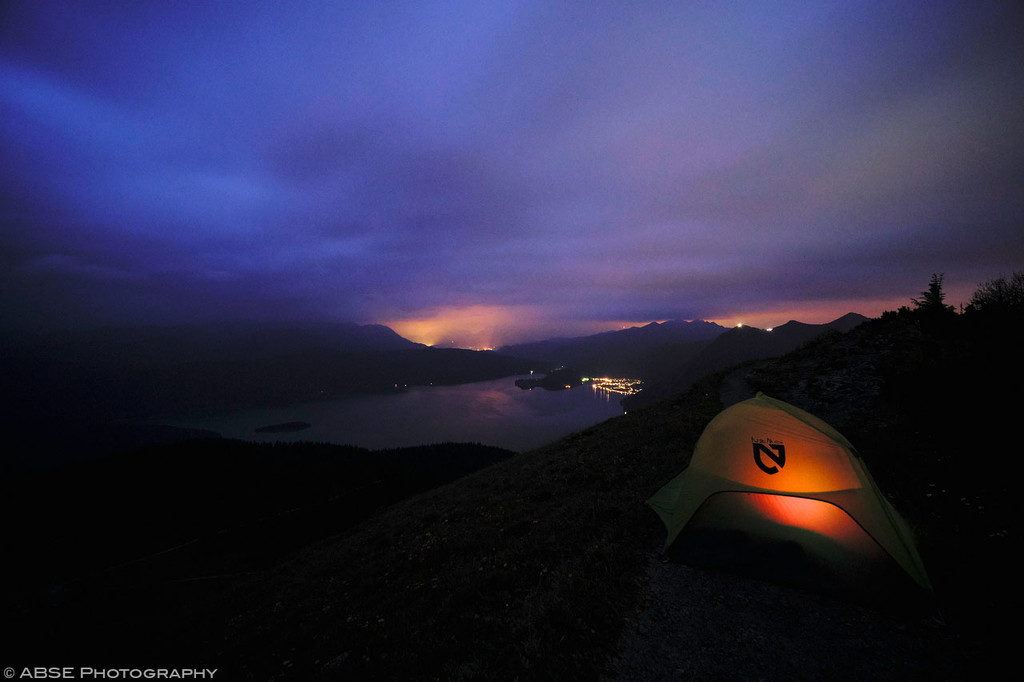 We wake up a bit before down, and already some people start to arrive to the Jochberg to watch the sunset. It is definitely less impressive than the sunset and we only see the sun shortly behind the 2 layers of clouds.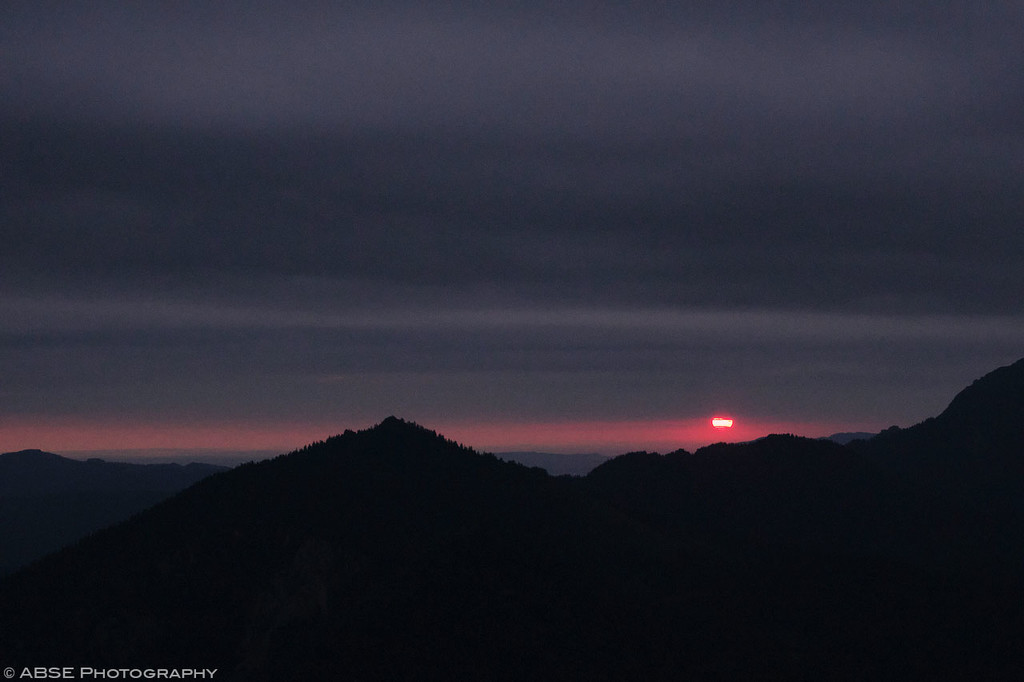 It is now time to go head back to the car and drive to some trails for some biking! We enjoy the view of the Walchensee on the way down.