We went out for a 2 days trip atop Aussois, sleeping at the nice La Dent Parrachée refuge.
Went to the top of Aussois Station early on Saturday 22 February 2014 using the ski lifts. Than we went up to the refuge on splitboard (two of us on snowshoes though) than up a little bit more after dropping  our stuff in order to do some lines.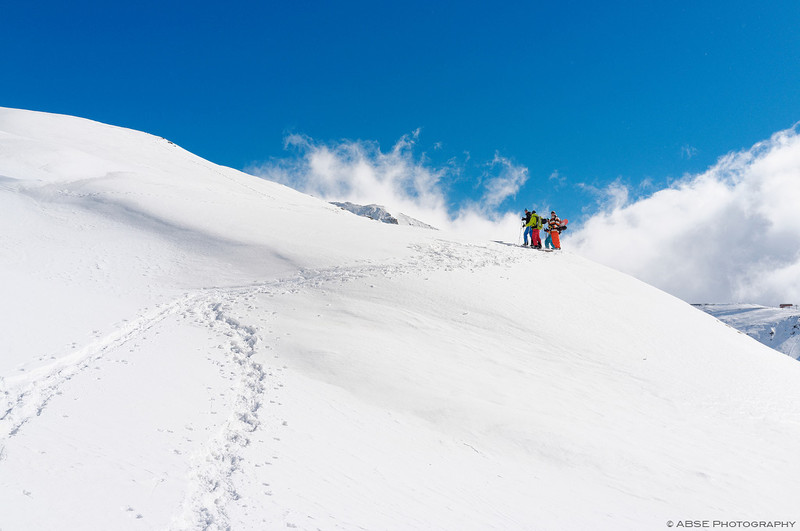 We went back to the refuge after for  nice night of sleep. Usually I take night shoot but the weather was too bad. We had a lovely morning though with some nice sea cloud!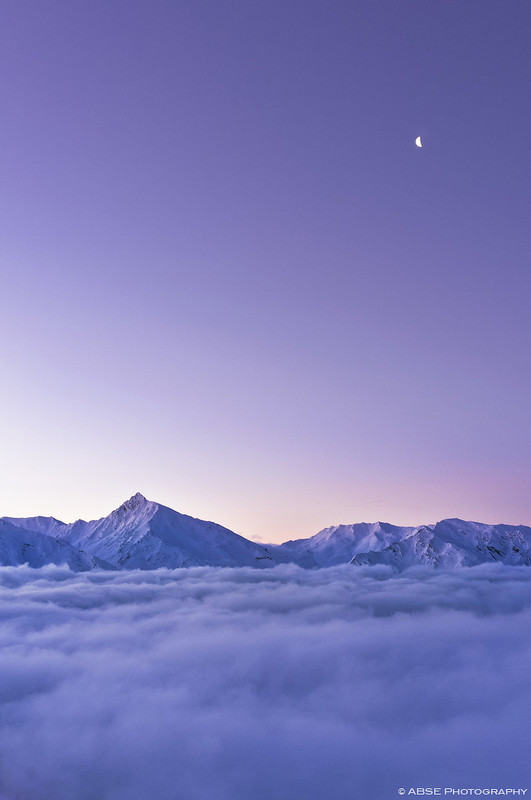 After a good breakfast it is time to go for a walk again!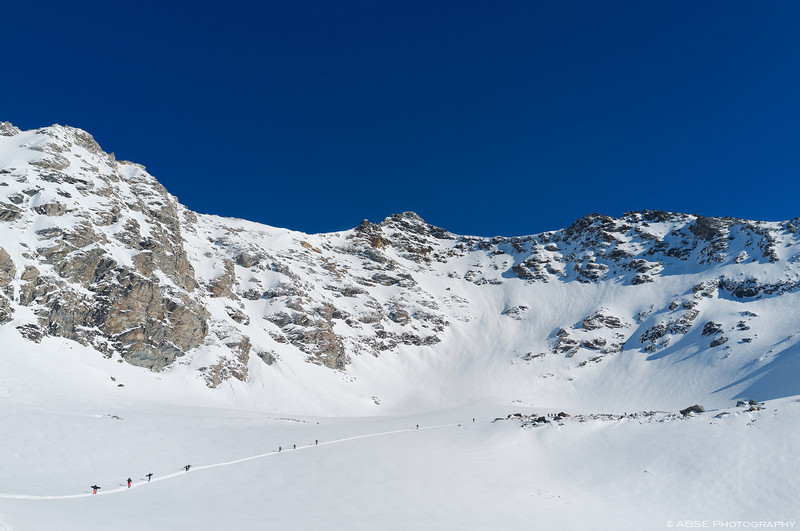 All of us, happy, at the Col du Moine. Quentin, Rico, Benoît, Manu, Antho, Yann, Elsa, Mark and myself going from left to right.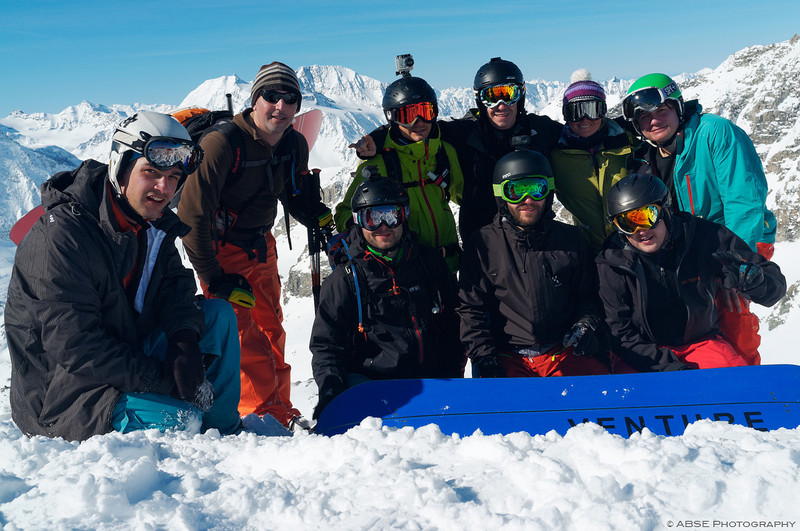 The vue from there!

The first way down, bloody group that got there before us ruined it a tad!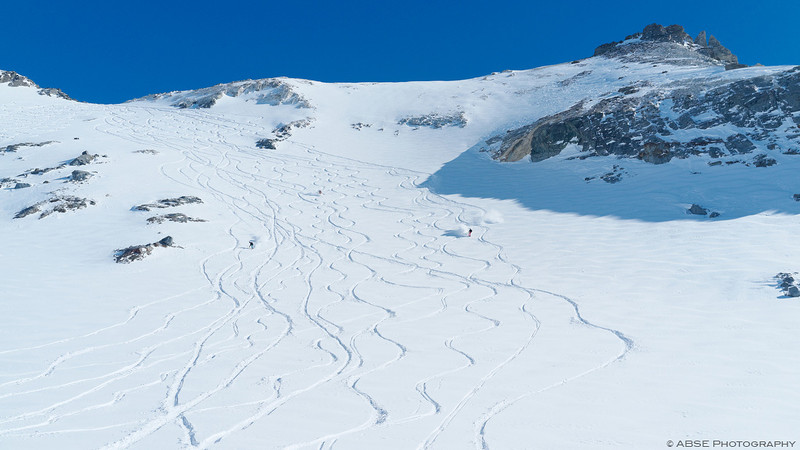 A little reward before going back home!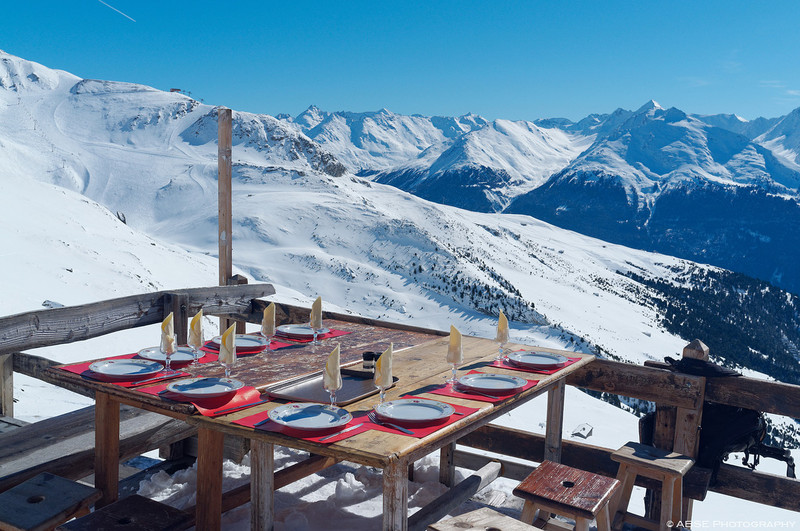 All in all, an awesome riding weekend once again!